Welcome to our company !
Your partner of choice for Tetraethylammonium Tetrafluoroborate and Triethylmethylammonium Tetrafluoroborate sourcing.

About Us

Tatva Chintan Pharma Chem Ltd., named after Mr. Tatva Chintan, is 2 decades old company specializing in processing of world-class specialty chemicals for electrochemical analysis. Over the years, our company has served hundreds to thousands of companies, universities, research institutions and government facilities in India as well as other countries. Located in Anklesvar INA, Gujarat (India), the manufacturer, supplier and exporter offers Super Capacitor Electrolite, Tetraethylammonium Tetrafluoroborate (CAS No. 429-06-1), and Triethylmethylammonium Tetrafluoroborate (CAS No. 69444-47-9) to clients all over the world.

The manpower of the company includes 100 employees. Our team of chemists has extensive experience in synthetic chemistry, discovery, process optimization, research, QA/QC, and GMP manufacturing. These professionals following an advanced process, are capable of formulating gram to ton scales of chemicals. Tetraethylammonium Tetrafluoroborate is a Tetraethylammonium salt used in supercapacitors as organic electrolytes. This white hygroscopic crystalline powder, soluble in water, acetonitrile and alcohol, is also used as phase transfer catalyst, reagent and surfactants. Using this chemical compounds, other tetrabutylammonium salts in aqueous solutions can also be prepared.

Our Mission


To provide high quality, innovative products to valuable clients.
To continue to bring new products and to develop core technologies while serving various industries.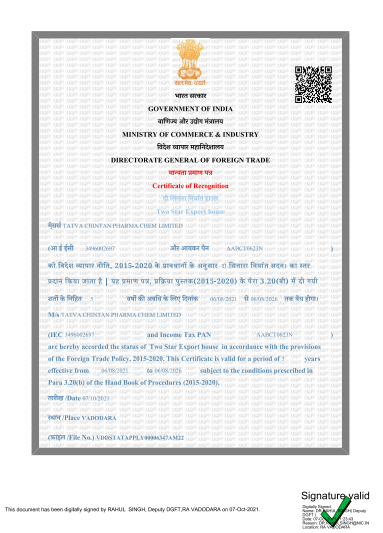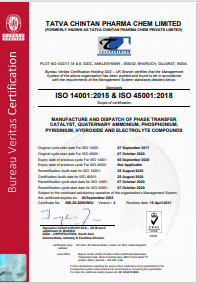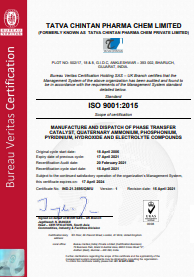 Contact Details
TATVA CHINTAN PHARMA CHEM LIMITED
502/17, G.I.D.C Estate, Ankleshwar - 393002, Gujarat, India
Phone :08037301483
Fax :91-2646-253593
Mr Vivan Chauhan (Sales Officer)
Mobile :08037301483
Quick Services